CashGrab. Paperless payments simplified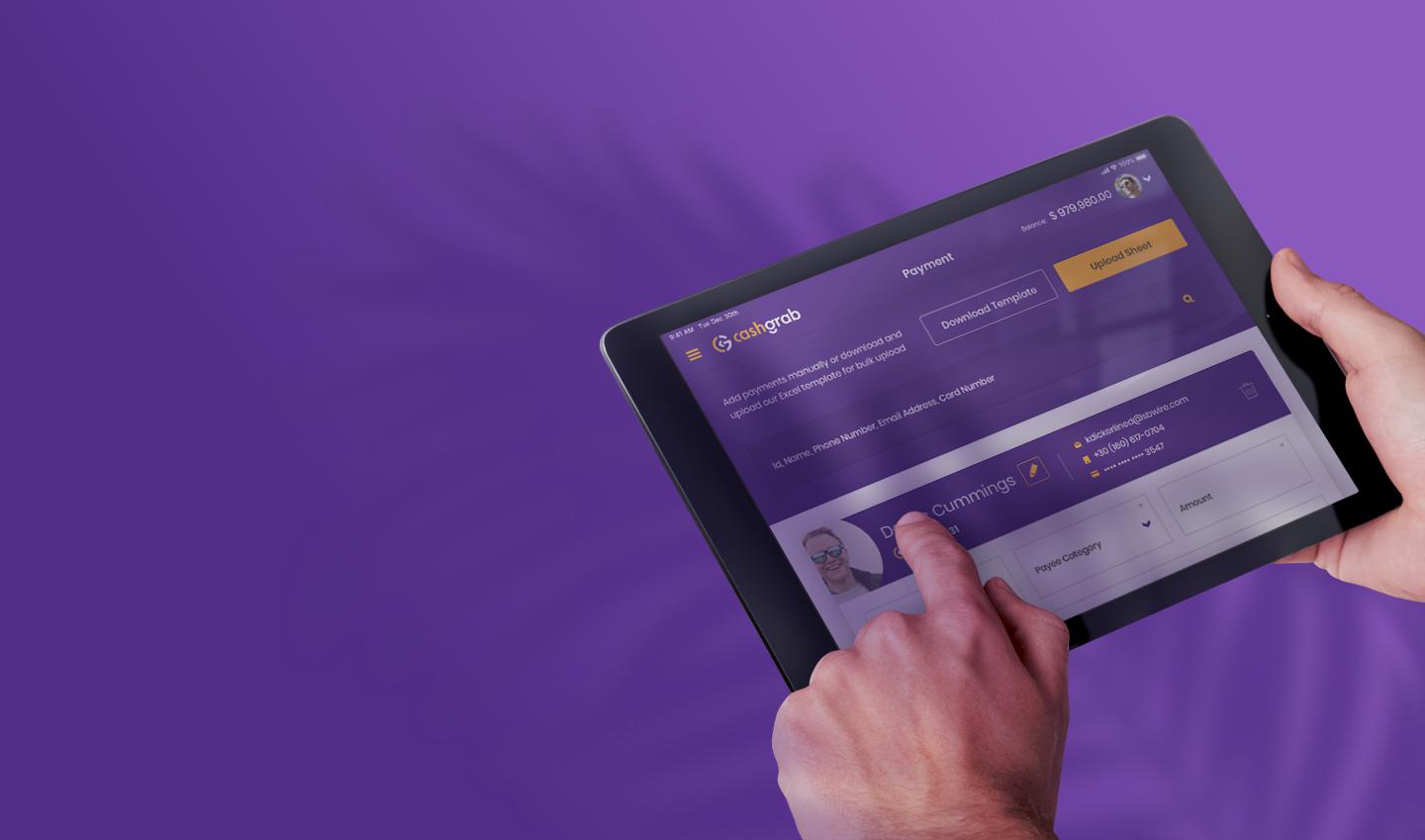 We created corporate identity and designed
2 apps for a fintech startup in Las Vegas.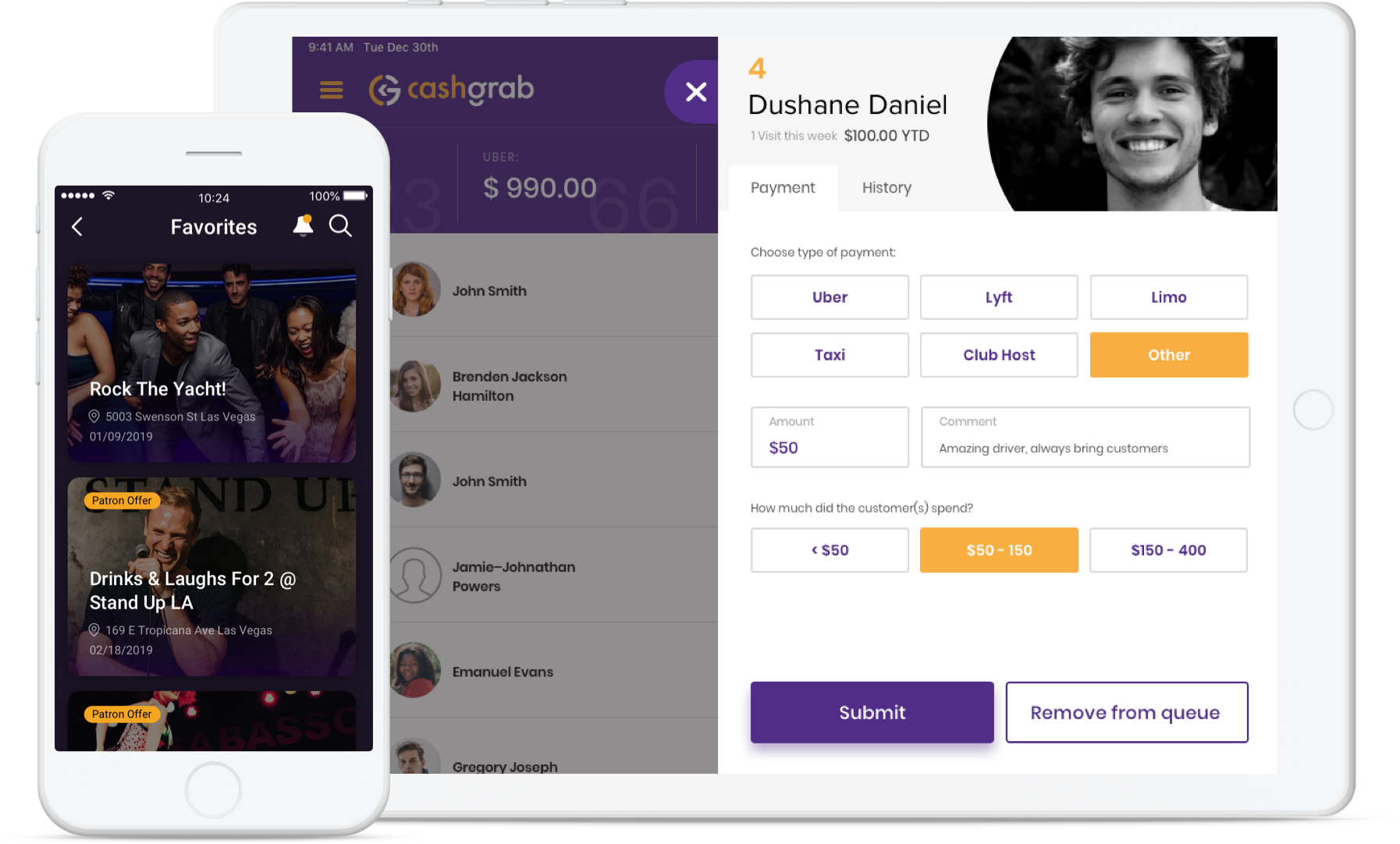 Corporate identity.

CashGrab is a Las Vegas startup which is why we used the nightlife color scheme for the new brand identity: black, purple and gold.
A coin, C and G monograms, fast money turnover symbol are in the basis of the brand's logo.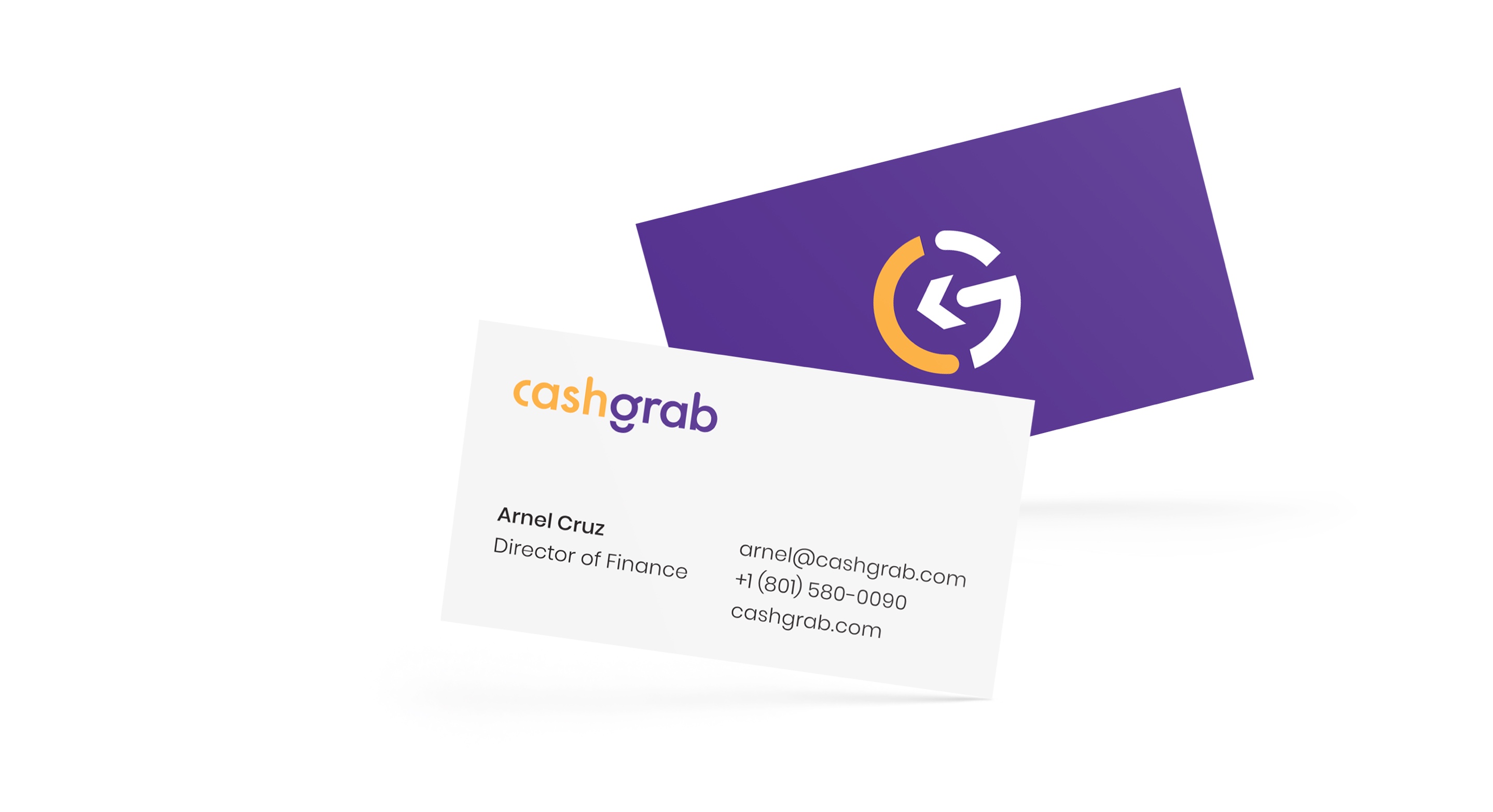 Referral program.

We wireframed and design a referral program for Uber and Lyft drivers in Las Vegas based on the CashGrab payment platform. How does it work?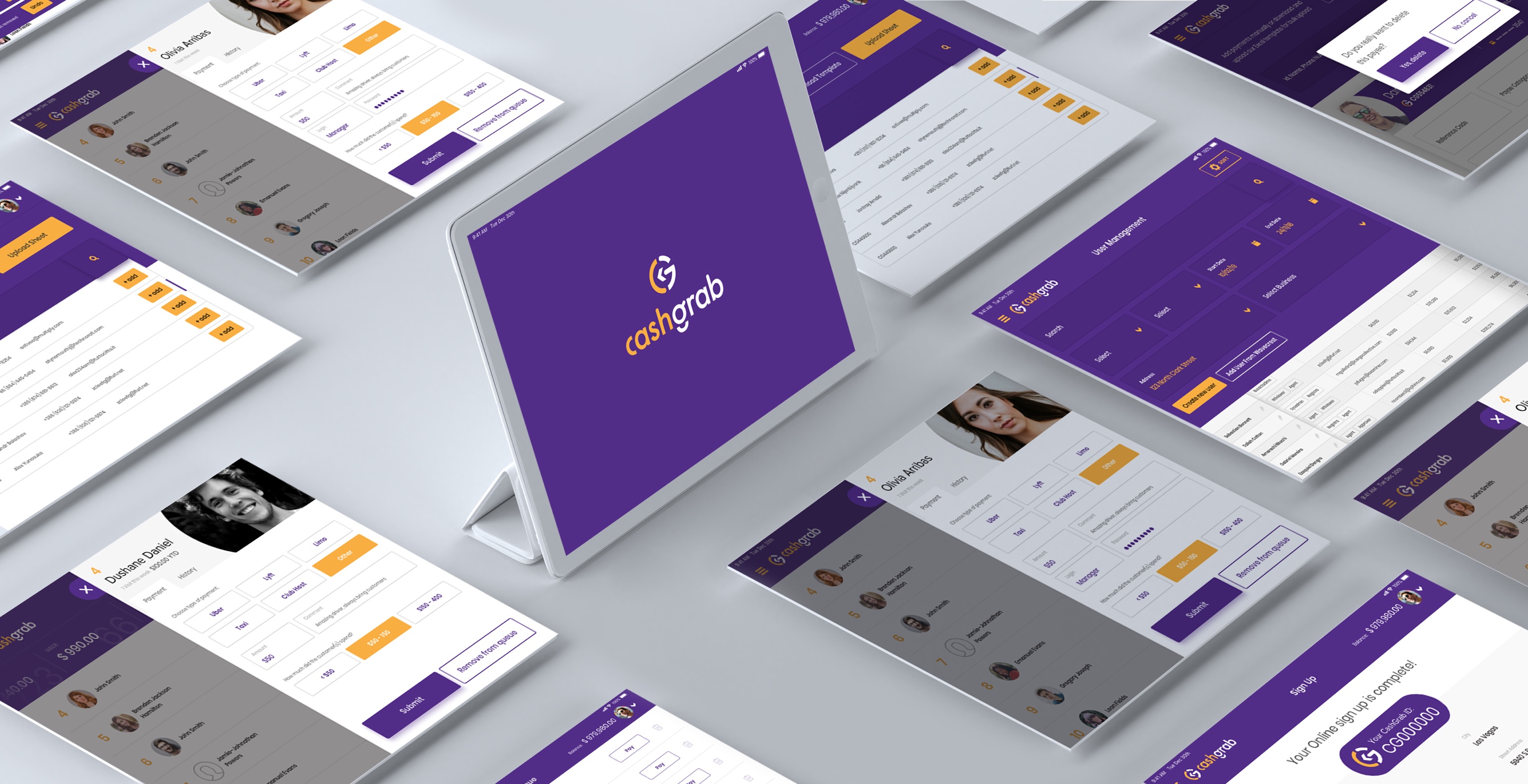 Mobile app.

The service extends through GrabBag which collects all partner coupons.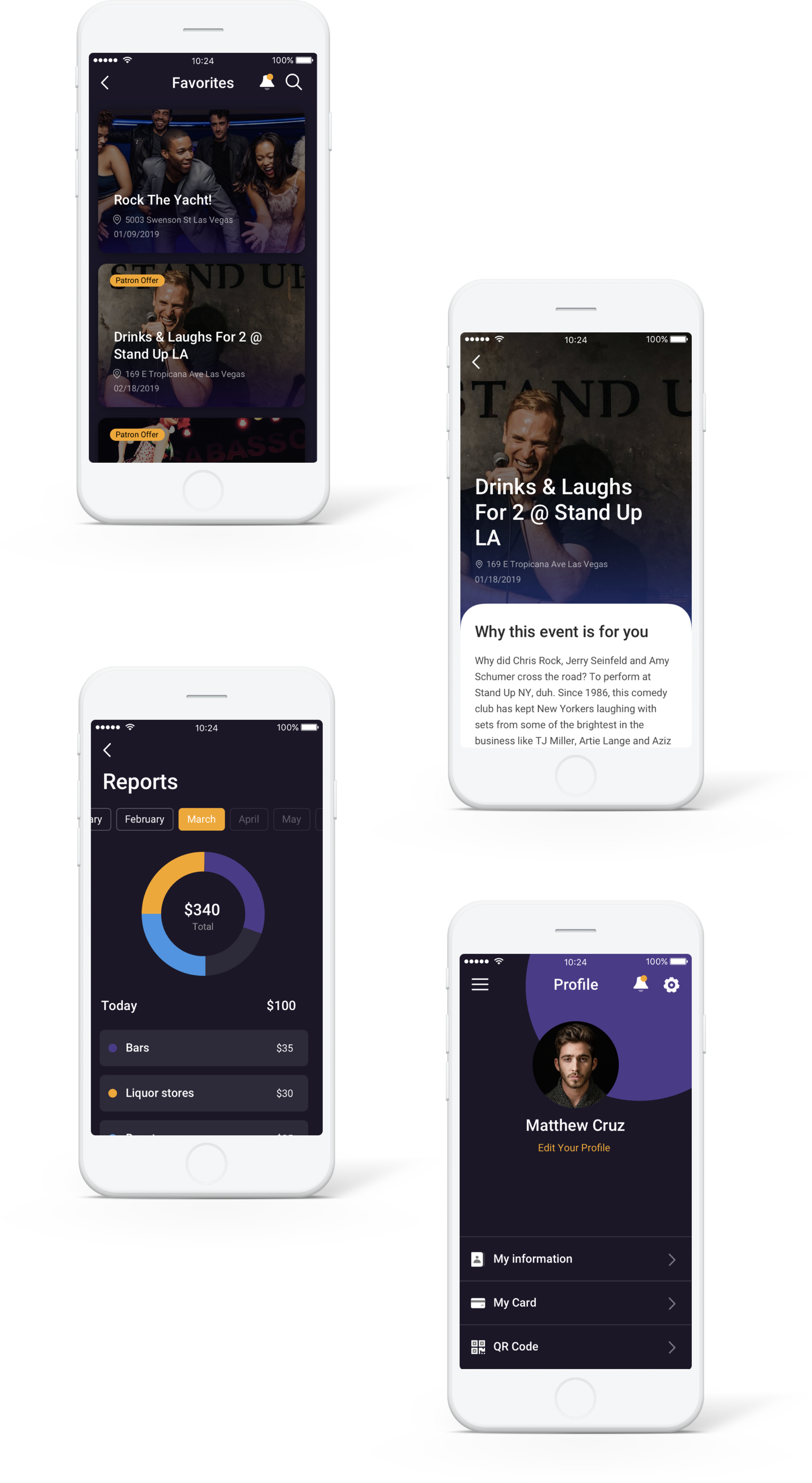 Convenient categories
App navigation is easy. Your favorite promotions are stored in a separate section
Personal account
and statistics
CashGrab card is securily tied to the account.
Simple statistics is conveniently laid out and easily accessible