AB Inbev. Intranet for purchase automation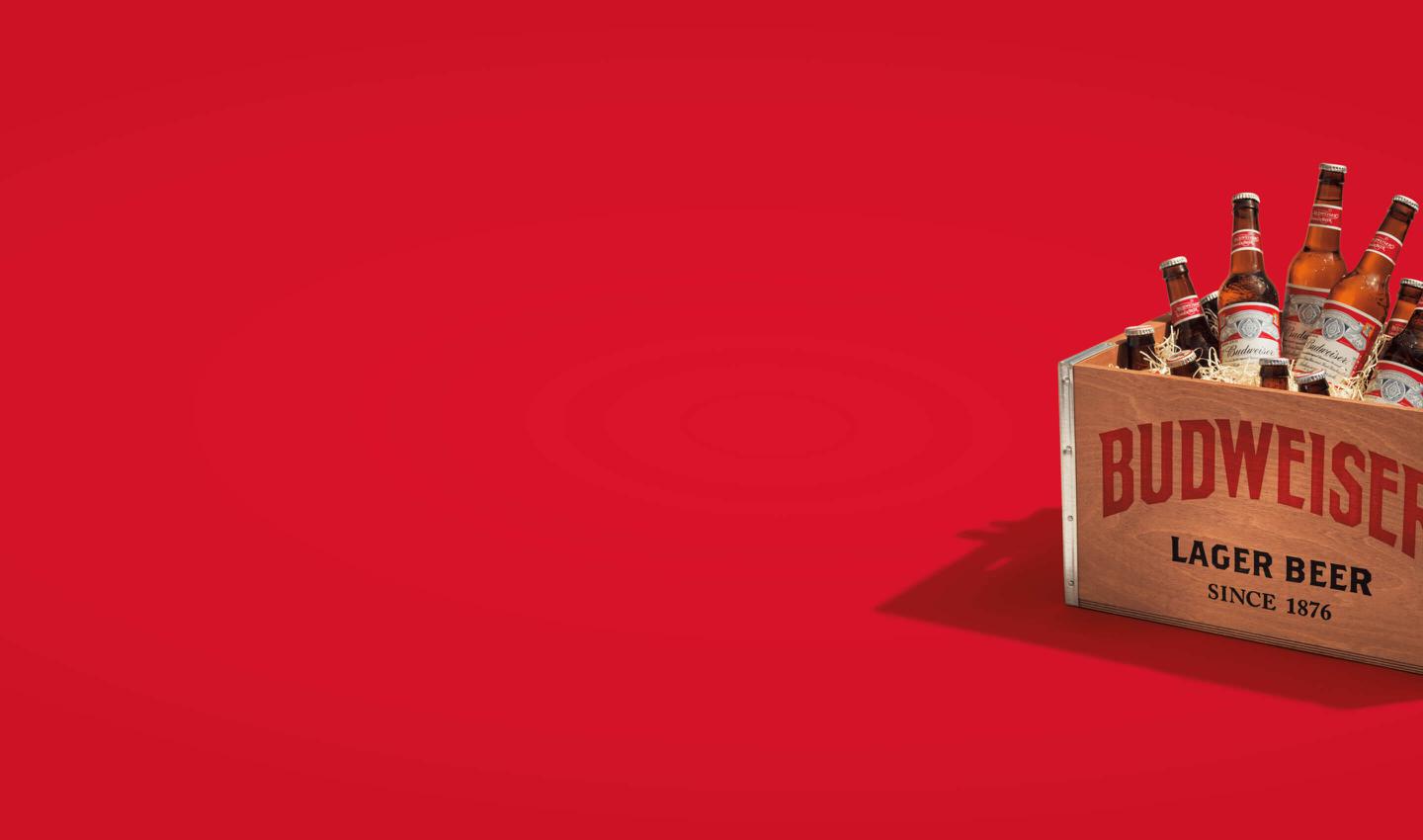 We've assisted procurement teams of 10 European countries in cutting down the expenses for the procurement of promo-materials.
AB Inbev is the world largest beer producer with a yearly turnover of 55 billion USD. The company's products are sold in 150 countries while there are company offices in 50. We worked with their headquarters in Belgium.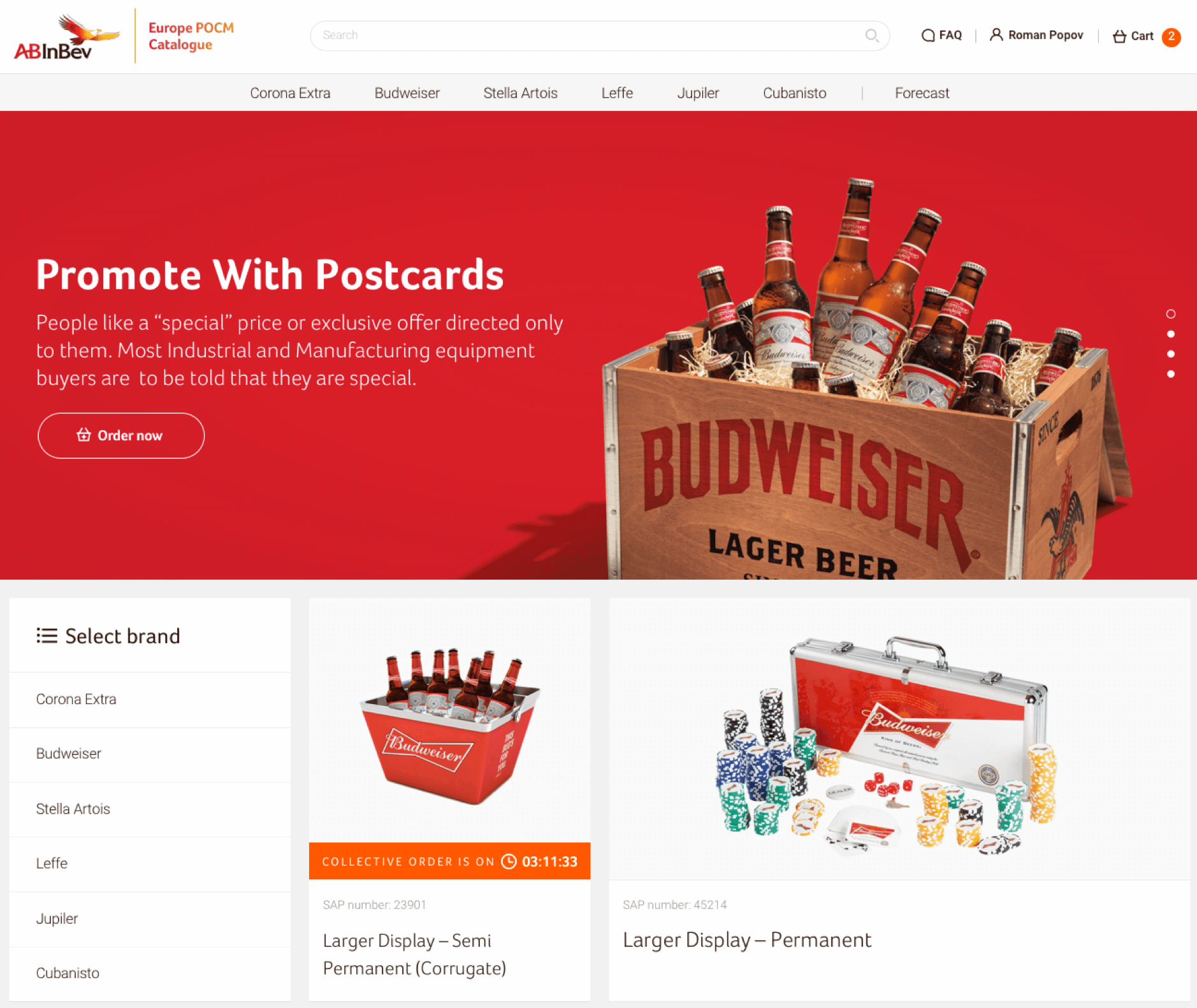 Task.

The company's European offices spend huge sums on branded promo-materials. We found a way to cut down the costs and optimize the procurement process. Mechanics.

We created a marketplace that brings together suppliers and procurement managers in 10 countries. This is how it works: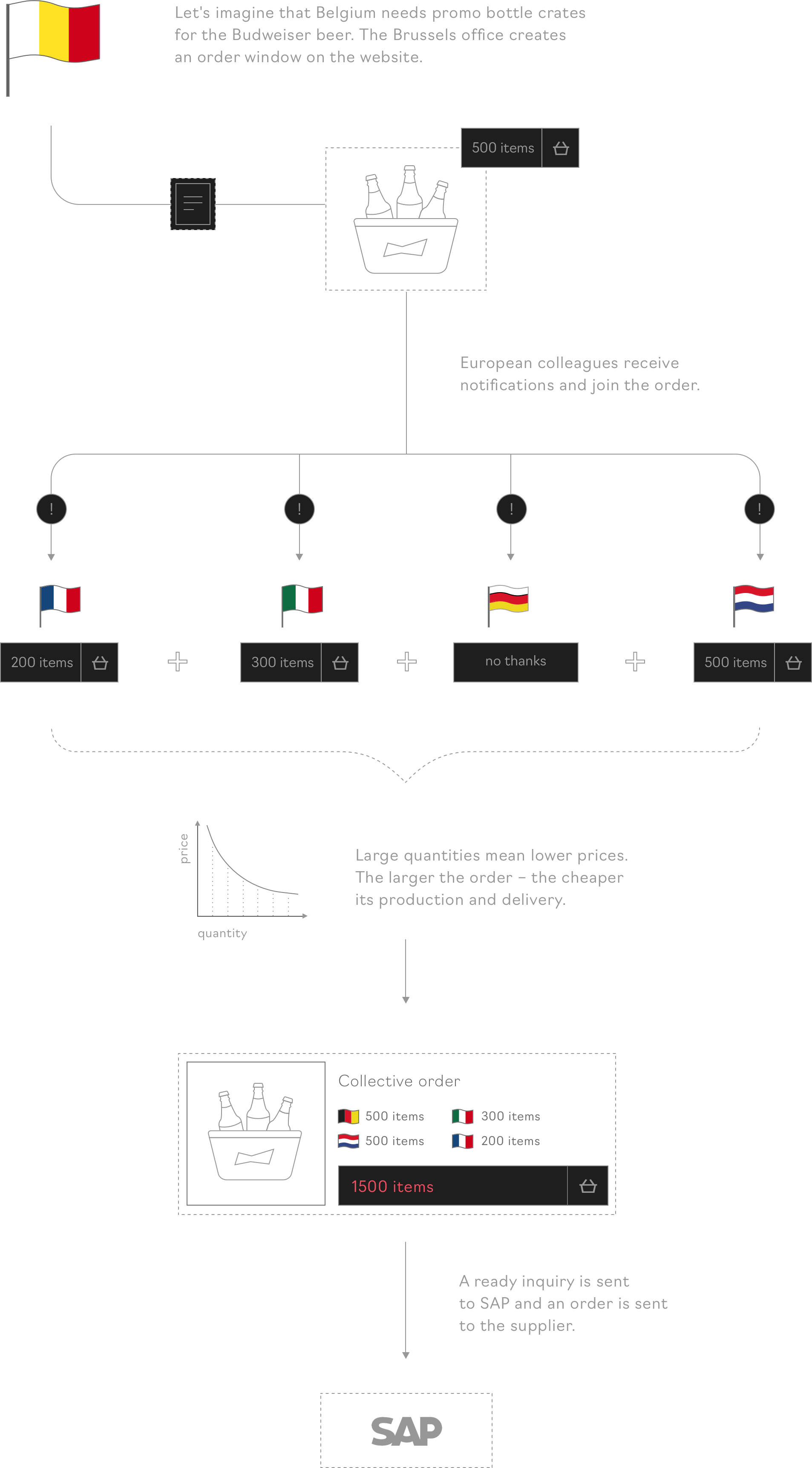 Technology.

We use the most advanced stack of technologies that is approved and promoted by the IT giants: Google, Facebook, Uber.
Responsiveness.

The service is equally convenient for users
across all platforms.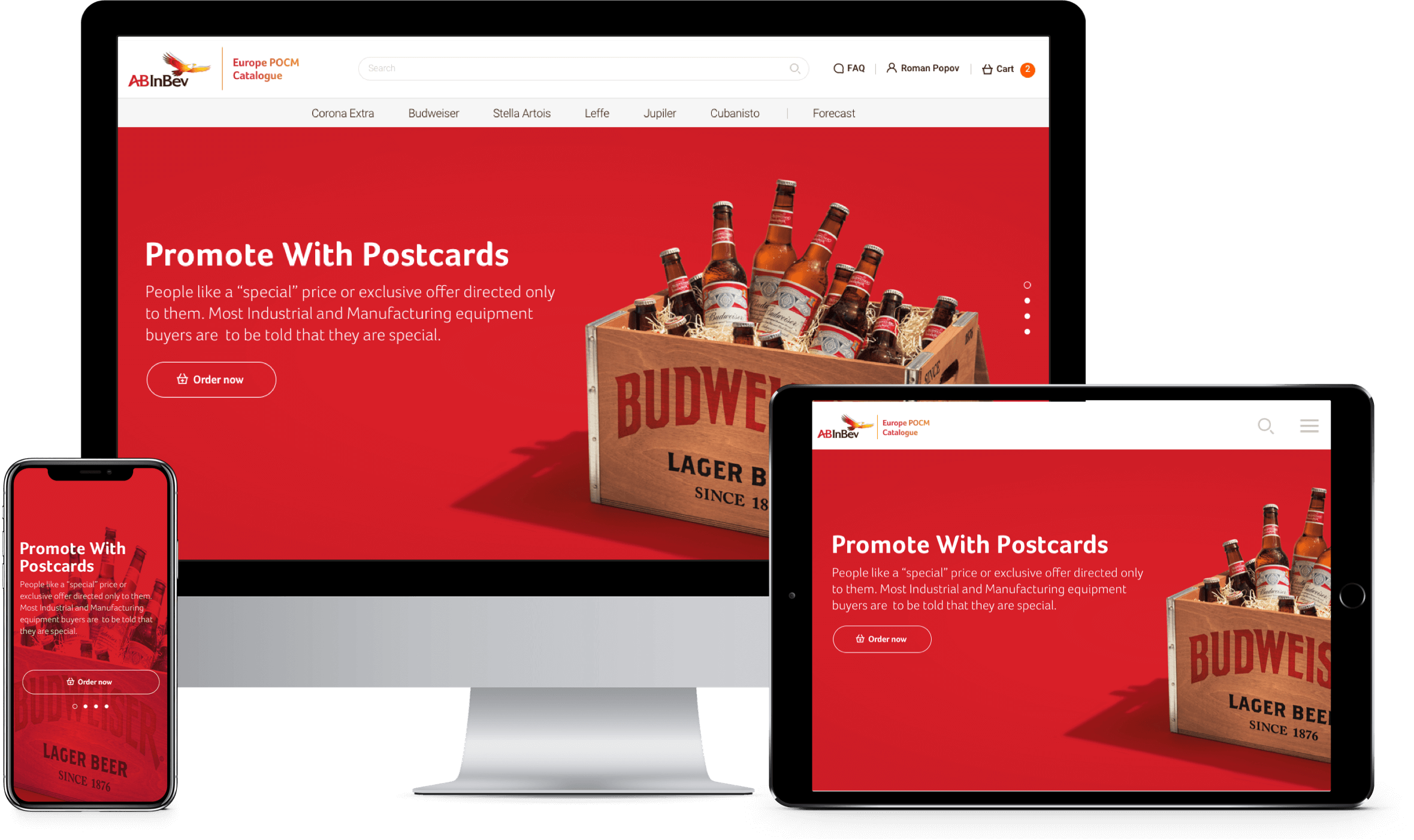 Conclusion.

We created a flexible platform that began bringing benefits only 3 months after the project's start. The project has been dynamically updated for the past 2 years.
Product
Product Management
Collaborative Sessions
Technical Strategy
Content Strategy
Technology
Python Backend Development
React JS Frontend Development
SAP Integration
Content Management System
Delivery
Launch
Optimization
Quality Assurance